HVAC Services in the Buffalo & the WNY Area Since 1929
Since 1929, A.G. Roehrig has been a family owned and operated heating and air conditioning company located at 225 French St. in Buffalo, New York. Originally a sheet metal shop, we have grown to offer a wide variety of HVAC services including heating, air conditioning, refrigeration, and ventilation. We install and service HVAC systems for residential and commercial applications. Our energetic team has serviced thousands of residents in Buffalo and Western New York, and we continue to uphold our legacy by providing worthwhile results through attentiveness and diligence. Contact us today!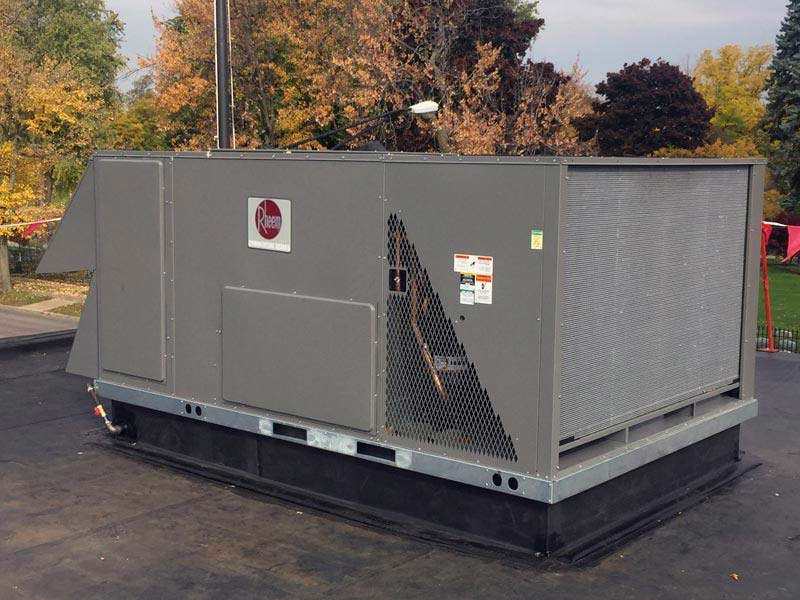 Commercial
Your business deserves the right solution to meet its heating and cooling needs. With your collaboration, we thoughtfully craft and execute a plan to ensure that your business can maintain a comfortable indoor environment throughout the  year.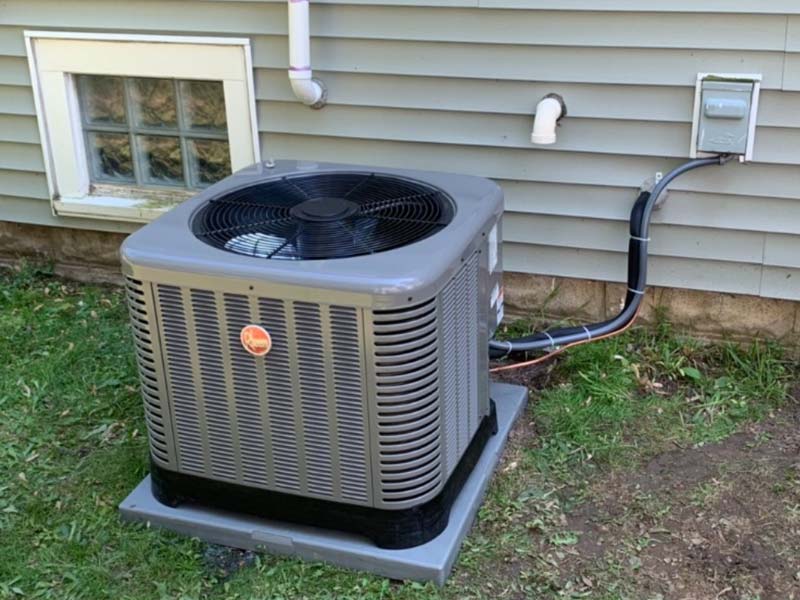 Residential
Owning a home means keeping it safe and comfortable for your family. Our experienced technicians are fully prepared to meet the demands of your living space so that your heating and cooling system can endure the often-unpredictable seasons of Western New York.
Sheet Metal Capabilities
We fabricate sheet metal in our shop for customized ductwork in residential installations and large commercial projects, ensuring your space and ducts are efficient, neat and tidy. 
HVAC Accessories
With custom-tailored service and installation, there's no compromise. We provide accessories for numerous HVAC appliances including air cleaners, humidifiers, AC filters and covers, UV lights, and WiFi thermostats.
Generators
We've maintained, repaired, and installed thousands of residential and commercial generators all across Western New York. From backup generators to repairs and maintenance, we're here for you.
Why Should You Choose A.G. Roehrig?
Our customers know that their best interest is our first priority. When you trust us with a project, you're provided with exceptional workmanship and experience-driven solutions. You know you're getting a team that will work hard to overcome every challenge and strive to reach a final outcome that exceeds your expectations.
Excellent work at a very reasonable cost….and they cleaned up after themselves before leaving!
- Laura Munson
Skip took care of an unusual problem we had. He quickly gave us some long-term options that others overlooked. In the meantime, he came up with an affordable alternative and was able to quickly handle the situation for us. Very professional and on-time. I would definitely use their services again.
- Irene Kazmierczak (Facebook)
Roehrig and Sons took the time to explain the problem and several options to correct the it. They research the alternative heating source and gave he a breakdown on the pros and cons of each. They attempted to make temporary repairs. and followed up with phone call. Best of all they did not charge me for the service call or estimate on a furnace replacement. They gave me a fair price for a new furnace and the estimate was broken down to every piece needed to complete the job. I will be calling them back to do the work on the new furnace.
- HomeAdvisor